CU C Unit Seat Plan 2022 PDF Download.
Chittagong University Business Studies unit Seat Plan 2021-2022. CU C Unit Admit Card 2022 has been published on this website admission.cu.ac.bd and the seat plan has been declared two days before the exam. This article intends on how to check the seat plan for the 2021-2022 admission session.
---
CU C Unit Seat Plan 2022
Online application has finished on 8 July 2022 for admission in different units of Chittagong University for the 2021-22 academic year. Admit card download is the next step for admission seekers because without it no one will be able to participate in the admission test.
After downloading admit card from admission.cu.ac.bd, candidates must have to check their seat locations from CU C Unit Admission Seat Plan published by the university authority. The seat plan is available for download 48 hours before the C unit exam. But before that let's take a look at the important schedules.

২০২১-২০২২ শিক্ষাবর্ষের সি ইউনিটের পরীক্ষার আসন বিন্যাস প্রকাশ করা হয়েছে। পরীক্ষার্থী তার ড্যাশবোর্ড থেকে "আসন বিন্যাস" বাটনে ক্লিক করে তা জানতে পারবে।
---
Chittagong University C Unit Exam Date
The Chittagong University Admission Test Schedule has been announced. According to the Admission Test Schedule, C Unit Admission Test will be held on 19 August 2022. The schedule can also be found on the Chittagong University official and Admission website. You can take a look at the details Admission Test Schedule.
| Unit Name | Exam Date | Shift | Exam Time |
| --- | --- | --- | --- |
| C | 19-08-2022 | 1 | 11:00 am – 12:00 pm |

Also Read: CU C Unit Admission Circular 2021-22
---
Chittagong University C Unit Seat Plan 2022
The CU Seat Plan can be known through the website and SMS. Candidates need to know the seating arrangement at their own responsibility. University of Chittagong authorities will send seat plan SMS as instructed in Admit Card. Moreover, there will be Published Notice on the Admission Website and Official website in this regard.
CU Seat Plan for C Unit has been published. The seat plan can be downloaded in PDF format. The seat plan and detailed notice can be downloaded from the admission website admission.cu.ac.bd.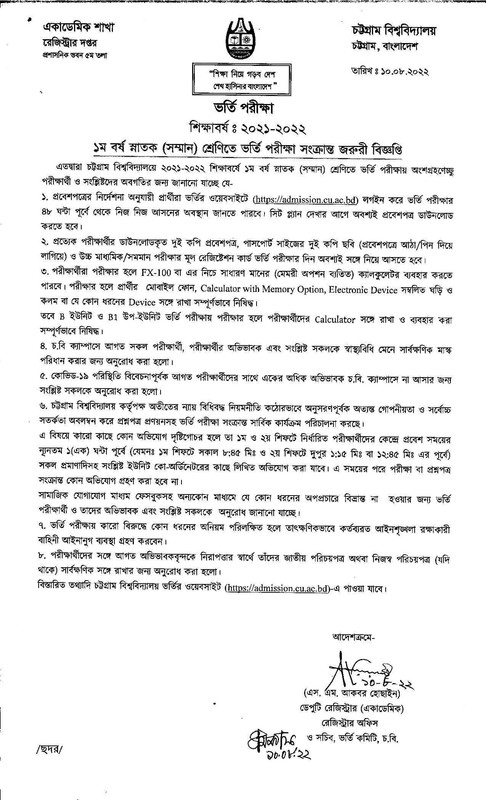 ---
CU Admission C Unit Seat Plan 2022
CU Admission Seat Plan for the C Unit is given below. Candidates can download from the below link and can check their seat plan details according to their admission Roll Number.
---
---
How do I check my seat plan CU?
You can know the CU C Unit Seat Plan by logging in to the admission website admission.cu.ac.bd. CU C Unit Seat Plan has been published 48 hours before the admission test. One can know the seating arrangement, name of the center, address, and location by logging in. The Room Number, Building Name, Shift Number, and other information will be mentioned on the Seat Plan.
CU C Unit Seat Plan by Online
To check the admit card, the candidate has to log in with the registered UserID and Password. Follow the instructions below to check the admission test seat plan.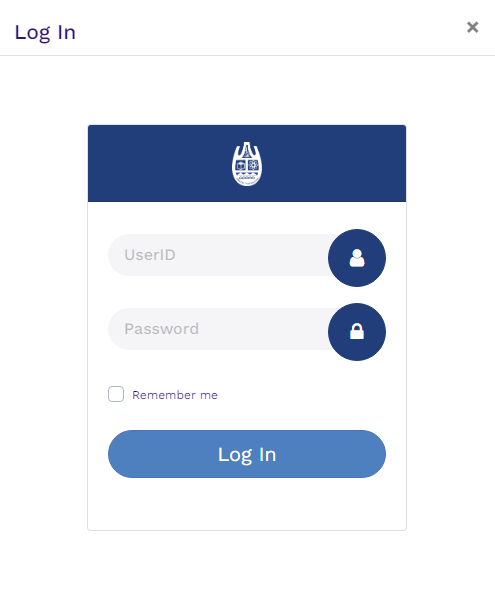 Visit the https://admission.cu.ac.bd/ website to check the Seat Plan.
Click the Login Button and enter your registered UserID and Password and then Click Log In button.
Go to the Dashboard
Go to the Seat Plan Tab and select the Specific Unit (C)
Get the details Seat Plan.
Seat Plan Sample Copy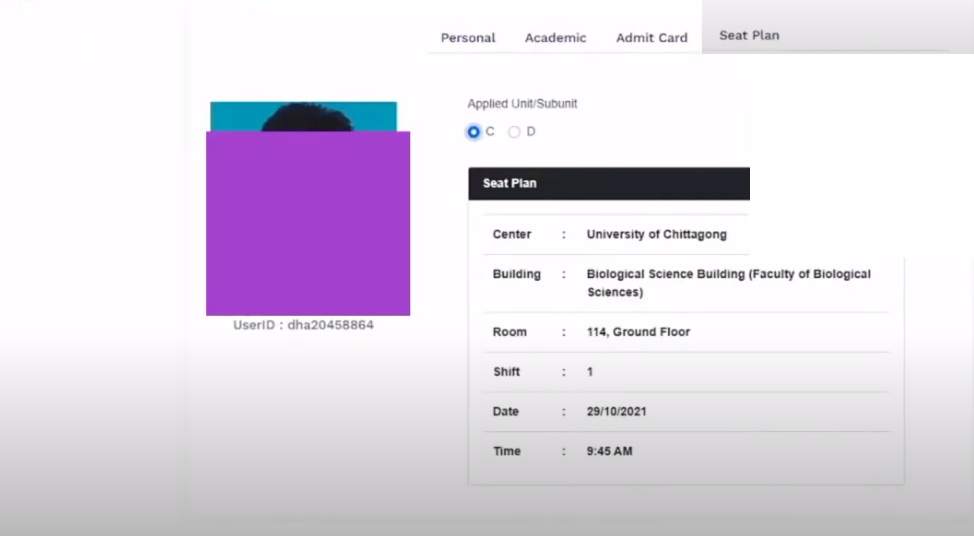 CU C Unit Seat Plan by SMS
In addition to the admission website, the CU C Unit Admission Test Seat Plan can also be known by receiving an SMS from CU. A detailed CU C Unit Admission Test Seat Plan including exam center name, exam room number, and building name will be sent to the candidate's mobile through SMS.
---
CU Admission C Unit Mark Distribution
You may have already known about the distribution of the CU C Unit admission test. It has been decided to take the 100 Marks MCQ test in the C unit of Chittagong University Admission. MCQ Exam Duration for C Units will be 60 minutes.
Topic-wise Marks Distribution is given below:
Exam Type
Exam Topic
Marks
Total Marks
Time
Syllabus
MCQ
English
Accounting
Principles of Business & Application
(Business Organization & Management, Banking & Insurance)
30
35
35
100
1 Hour
HSC Short Syllabus of 2021
MCQ Exam: 1 mark for each question, 0.25 mark will be deducted for each wrong answer.
Pass Mark: 40 marks for General Seat & 35 marks for Quota Seat
---
CU Admission Result C Unit
Based on merit score, the selected candidate merit list will be published in admission.cu.ac.bd website within 4 weeks of the Admission test. You can also download the CU C Unit Admission Merit List from our website bducation.com as well.
---
CU Seat Plan C Unit 2022 – Important Things to Know
Candidates must have to download the admit card before checking the seat plan. Candidates have to carry the following necessary documents to participate in the Chittagong University admission test-
1. HSC Registration Card
2. Downloaded Admit Card (2 copy)
3. 2 copy pp size photo (attached with Admit Card by glue/pin)
4. Ballpoint Pen
5. Can use FX-100 or below configuration general type calculator (without memory)
Things you cannot carry-
1. Any type of calculator with memory option, Mobile phone, electronic device related to watch or Pen, any type of device
2. Any type of pencil, paper
3. Any type of hardboard
---
Attachments:
CU C Unit Seat Plan