SSC Routine 2022 has not been published at https://dhakaeducationboard.gov.bd/. The Secondary School Certificate, also called SSC is a public examination in Bangladesh, India and Pakistan conducted by educational boards as a complete exam of secondary education in these countries. Students of 10th grade/class ten can appear in these examinations. If you are looking for SSC Routine for all education boards, then this article is for you. By reading this article you will be able to download the routine. You will also learn the exam dates.
বন্যার কারণে স্থগিত হওয়া এসএসসি ও সমমান পরীক্ষার রুটিন প্রকাশিত হয়েছে।
আগামী ১৫ সেপ্টেম্বর ২০২২ থেকে লিখিত পরীক্ষা শুরু হবে। শেষ হবে ১ অক্টোবর। লিখিত পরীক্ষা শেষে ব্যবহারিক পরীক্ষা অনুষ্ঠিত হবে ১০ অক্টোবর থেকে ১৫ অক্টোবরের মধ্যে।
---
SSC Exam Routine 2022 PDF Download
SSC Exam date 2022 has been announced. According to the education board, SSC Exam 2022 will be started on 15 September 2022 and ends on 1 October 2022. According to the routine schedule, all practical exams will be held between 10 to 15 October 2022.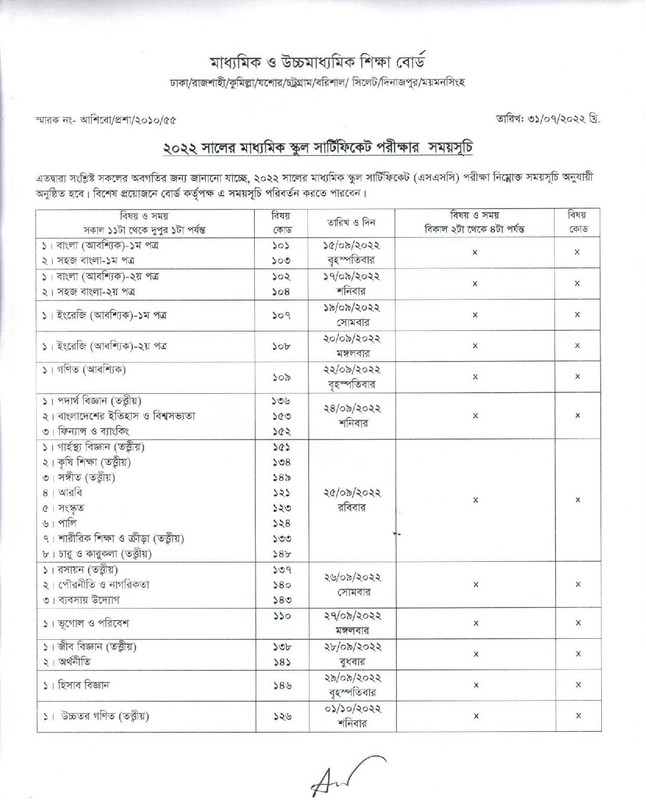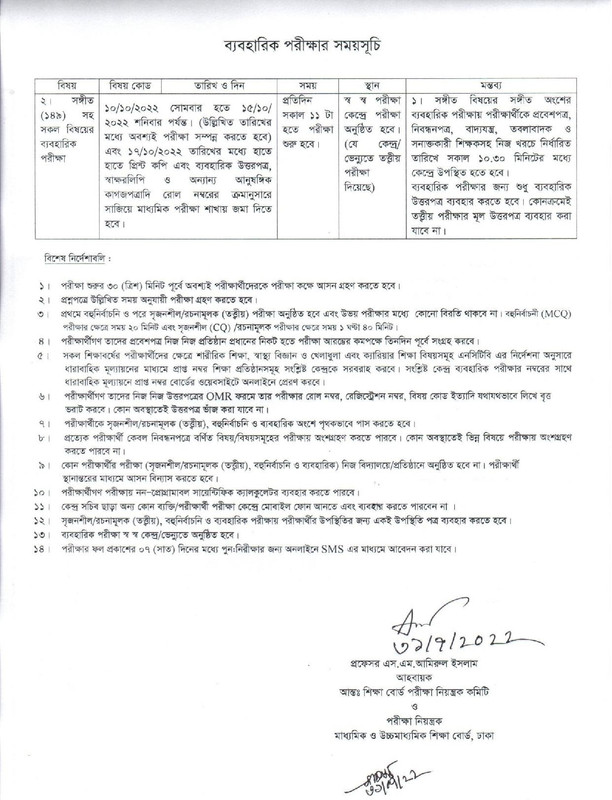 Also Read: SSC Short Syllabus 2022
---
---
SSC Exam 2022 Marks Distribution
SSC Exam 2022 Revised Curriculum with subject wise marks distribution has been given below: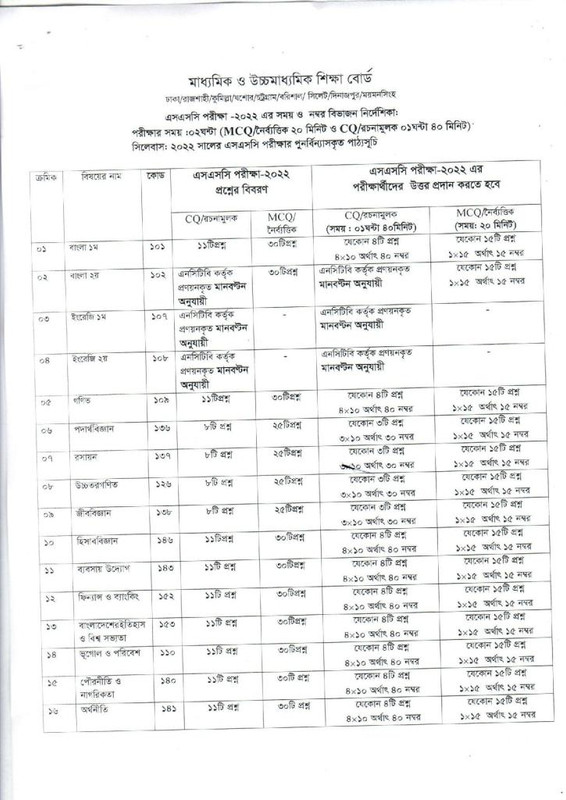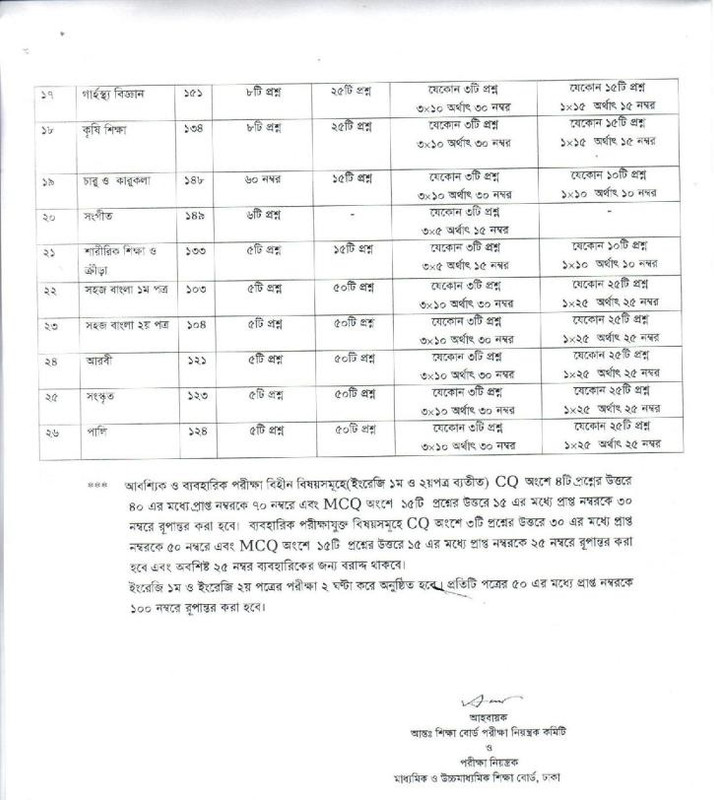 Every year, the Secondary and Higher Secondary Education Board publishes SSC Routine. Accordingly, they published SSC Routine for all boards. It is published in different media in different formats.
---
SSC Routine 2022 PDF Download
SSC Science Routine 2022
Science group students' elective subjects exam schedules are below:
| SSC Subject Name | Exam Date | Time |
| --- | --- | --- |
| Physics | 24 September 2022 | 11:00 am – 01:00 pm |
| Chemistry | 26 September 2022 | 11:00 am – 01:00 pm |
| Biology | 28 September 2022 | 11:00 am – 01:00 pm |
| Higher Mathematics | 01 October 2022 | 11:00 am – 01:00 pm |
---
SSC Commerce Routine 2022
Business Students/Commerce group students' elective subjects exam schedules are below:
| SSC Subject Name | Exam Date | Time |
| --- | --- | --- |
| Finance and Banking | 24 September 2022 | 11:00 am – 01:00 pm |
| Business Entrepreneurship | 26 September 2022 | 11:00 am – 01:00 pm |
| Accounting | 29 September 2022 | 11:00 am – 01:00 pm |
---
SSC Humanities Routine 2022
Humanities group students' elective subjects exam schedules are below:
| SSC Subject Name | Exam Date | Time |
| --- | --- | --- |
| History of Bangladesh and World Civilization | 24 September 2022 | 11:00 am – 01:00 pm |
| Civics and Citizenship | 26 September 2022 | 11:00 am – 01:00 pm |
| Economics | 28 September 2022 | 11:00 am – 01:00 pm |
---
Grading System of SSC Exam Result
If you do not know the grading system of the SSC exam, then you can easily check the exam grading system below:
| Marks | Grade Point | Letter Grade |
| --- | --- | --- |
| 0-32 | 0.00 | F |
| 33-39 | 1.00 | D |
| 40-49 | 2.00 | C |
| 50-59 | 3.00 | B |
| 60-69 | 3.50 | A- |
| 70-79 | 4.00 | A |
| 80-100 | 5.00 | A+ |